We are Colonel Richard Bagot's Regiment of the Sealed Knot, a society devoted to re-enacting the English civil wars and the Stuart Period.
The late Brigadier Peter Young, a decorated military hero of World War 2 founded the Sealed Knot in 1968. Its object was (and is) to promote historical research and raise public awareness of the history of the English Civil Wars. After a few months the new society could boast over 200 cavalier members. They had adopted the name of a Royalist organisation formed during the commonwealth protectorate. Over 40 years later the modern Sealed Knot has grown into a society of thousands with members from all walks of life. It provides an opportunity for self-development, special access to heritage sites for events, and a new pool of friends. Both Royalists and Parliamentarians are now included in its ranks and it is one of the world's oldest re-enactment societies.
In the original Civil War Colonel Richard Bagot was one of the first to come to the King's colours. The modern regiment was one of the first formed in the society in 1970, and takes its name from the Garrison of Lichfield. This was an important strategic town for the Royalists to hold as it maintained communications between the King in the south at Oxford and his supporters in the north. The fact that the task of holding the Garrison was given to a 23 year old son of a minor noble shows the high esteem Bagot was held in by Prince Rupert (the Kings nephew and the person who gave Bagot the appointment). There is a memorial to Colonel Bagot in Lichfield Cathedral.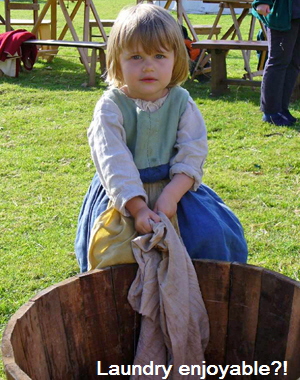 We pride ourselves on being a family-friendly regiment within the Sealed Knot, with people of all ages from childhood to the retired amongst our members. Our main recruiting ground has always been Staffordshire and the West Midlands but while the majority of our members are still based in this region we also have members who live as far apart as the north east of England and the south coast as well as overseas.
The standard building block of the Sealed Knot is the Regiment, but regiments are not simply military units full of soldiers. Bagot's is well known for having a broad base, and includes as many civilians as soldiers. The result is a balanced group which can provide a wide range of different opportunities for you to become involved and to share our interest in this period, when the Britain of today began to be created.
We are privileged to have a member of the Bagot family as our Honorary Colonel.