Welcome to the web site of Colonel Richard Bagotís Regiment of Foote, a regiment loyal to His Majesty King Charles.
The regiment is one of those that form the Royalist army of the Sealed Knot, a charity which tries to inform people about the turbulent middle years of the 17th century, when Great Britain was ravaged by civil war and its aftermath.
From this page you will find links to tell you more about us, and about the period we try to understand and interpret through a mix of re-en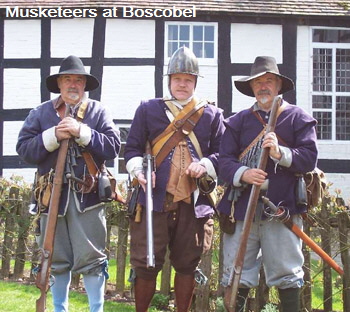 actment and research.
You can join us, if you want, especially if you are prepared to support His Majesty King Charles in his struggle against the forces of Parliament, who are determined to rob all good people in the kingdom of their rights and freedoms.
You can join us as a soldier or a civilian. We have openings for all, so if you want to know more, take a look at this web site and contact us.